Is the market price of integrated sewage pumping station disorderly?
The integrated sewage lifting pump station is a customized product, which is characterized by high integration, short production cycle and convenient installation. In the environment of vigorously promoting sewage treatment in our country, the sewage lifting pump station, a new type of environmental protection equipment, has been favored by the market as soon as it appears. In addition to the characteristics mentioned above, another reason is that it has a good environmental adaptability, and it will not cause secondary pollution to the environment.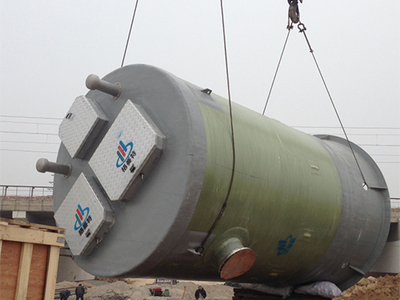 Integrated sewage lifting pump station
Different industries have different requirements when choosing integrated sewage lifting pump station, so their internal configuration and pricing are also different, so there is a certain difference in product prices. And with the pump station market becoming more and more hot, some small manufacturers of poor quality have begun to vigorously promote and produce pump stations, they attract consumers with low prices, but these poor products often have a variety of failures due to poor quality, causing great trouble to consumers.

The nonstandard market and the rapid development of new products have resulted in the price confusion of the integrated sewage lifting pump station. When some consumers' rights and interests are infringed and some inferior products cause safety accidents, Cai, the relevant department, finally controls the pump station market. Nowadays, the manufacturers engaged in the production of sewage lifting pump station have standardized systems in terms of product quality, environmental protection performance, after-sales maintenance and other aspects under the requirements of various systems. In this case, the pump station market has the phenomenon of harmonious development.

Integrated sewage lifting pump station

The integral sewage lifting pump station consists of pump station barrel, flexible joint of water inlet main pipe, water inlet, basket grid, ladder, grid guide rail, well cover, safety grid, vent pipe, electrical control cabinet, water outlet main pipe, flexible joint of water outlet main pipe, gate valve, check valve, service platform, level sensor protection pipe, water outlet pipe, water pump guide rail, auto coupling base and sewage pump 。 Second, its price is mainly determined by the performance of these components. We must not be greedy for a time of cheap, and cause endless hidden dangers in the future.